Do you want to have fun writing your music? Do you want to learn to compose your songs based on practice because conservatory theory does not like you? The answer is Flat.
There are already programs with which we can write music. In general, they have the disadvantage of being very expensive and take up a lot of space on our computer. Flat is not a program to install on your computer, it is a little-known Chrome extension that you can use online and totally free, without "premium" surprise option.
How to start?
First of all, this sheet editor does not need to install on your computer since it is totally online. However, you need to create an account to be able to use it, save your projects, etc. Registering is also free, you can do it with your Google or Facebook account.
When you have created your account you can open a new score or import one that you already have on your computer.
Advantages of writing your music with Flat
You can listen to the notes you write.
You do not need to know how to read music, or sing a score, or play an instrument. You can listen to the notes as you write them in the Flat score. In addition, you have a play button to listen to everything you have written.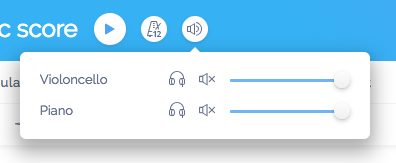 You can select the instruments you want.
You will have all the instruments to write your music. The sound you get will be MIDI, more than enough to see if your melody sounds better with violins, with piano or another of the more than a hundred instruments available, including orchestras, choirs, drums, percussion and you can even create your own instrument.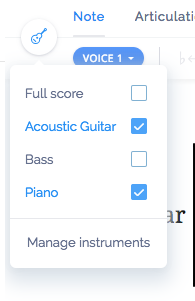 Write music with colleagues.
That's right, you can write your score in cooperative mode. You can invite another person online to edit the score of your song. Are you good at melodies and your friend is good at harmony? With this function you can write about the same score online. In addition, you have the option to allow access to the score to another person but only in view mode, without being able to edit the content, notes, etc.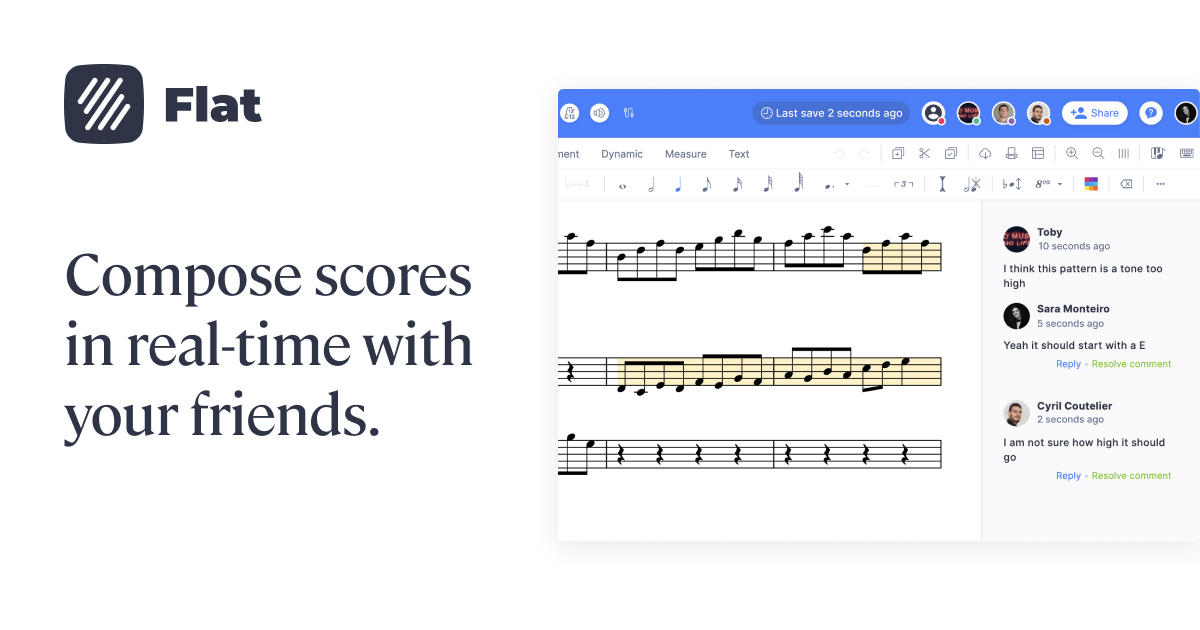 A community of composers.
You can change the status of your score to the public mode, so that other Flat users can see and hear your artwork. In the same way you can access the public scores of other users. You can see how they write their bass, how they make their melodies, how they write the drums, the harmonies etc.
Mobile version and tablet.
Flat has a mobile version and tablet so you can write and compose your music wherever you go. They work great and you can also work with offline versions to continue working without an internet connection. The changes you make in your scores will be updated once you connect to the internet.
Finally, but not least. You can download your composition in PDF, MP3, WAV, XML and MIDI format. This means that you can export your scores to other programs that you have since these formats are standard and compatible with all the audio editing software.
To start using this wonderful free extension you just have to click on write music online, this will take you to the official website of Flat in the Google Chrome app Store.